Public Catering Concessions
Applications are likely to open early 2021. Please email info@romseyshow.co.uk to register your interest. Due to high demand we will get in touch if we can accommodate you.
---
Food Catering Concessions
The Romsey Show has a long tradition of high quality in all areas, especially in terms of catering. We aim to provide our visitors with a unique and diverse catering experience at the Show and therefore we are looking for public catering concessions (PCC) that suit our following aims: 
A diverse range of high quality products at reasonable prices
A range of traditional products
A mix of local, British and street food of different origins
Proof of product provenance
Products with a story
Award winning products (provide details on application)
Catering staff who are enthusiastic and knowledgeable about the products they sell
Attractive and unusual Catering Units
Catering units using ONLY compostable/reusable containers/items. 
Bar Concessions
Contracts for our Bar Concessions on the main showground have already been confirmed for the 2020 Show and we look forward to welcoming back Naked Grape. 
Ice Cream Concession
Our 2020 ice cream concession has been confirmed and we look forward to welcoming back Purbeck Ice Cream.
How to Apply
RETURNING EXHIBITORS (LAST 2 YEARS) 
The Show Office will automatically email you an application form when applications open in 2021.
NEW EXHIBITORS
Please email info@romseyshow.co.uk to register your interest. Due to high demand for pitches, we will respond to your email if there is potential to review an application.
Confirmation of Applications
The Show Office will contact ALL applicants within 2 weeks of receiving the application/Interest Form to confirm it has been received. If you have not heard from the Show Office within 2 weeks, please contact us. All applications will be reviewed by our Food Chairman. We will invoice you upon acceptance of your application.
Confirmed Trade Exhibitors will receive their trade pack (including passes and location map) towards the end of August/beginning of September.
Public Catering Interest Form 2021
Closing Date
Closing Date – To be confirmed
Late Applications – not available 
Submitting Applications
Applications MUST be signed and sent via post or email to:
4 The Carthouses
Broadlands
ROMSEY
SO51 9LQ
If you have any queries, please email info@romseyshow.co.uk or call the Show Office on 01794 517 521. Thank you.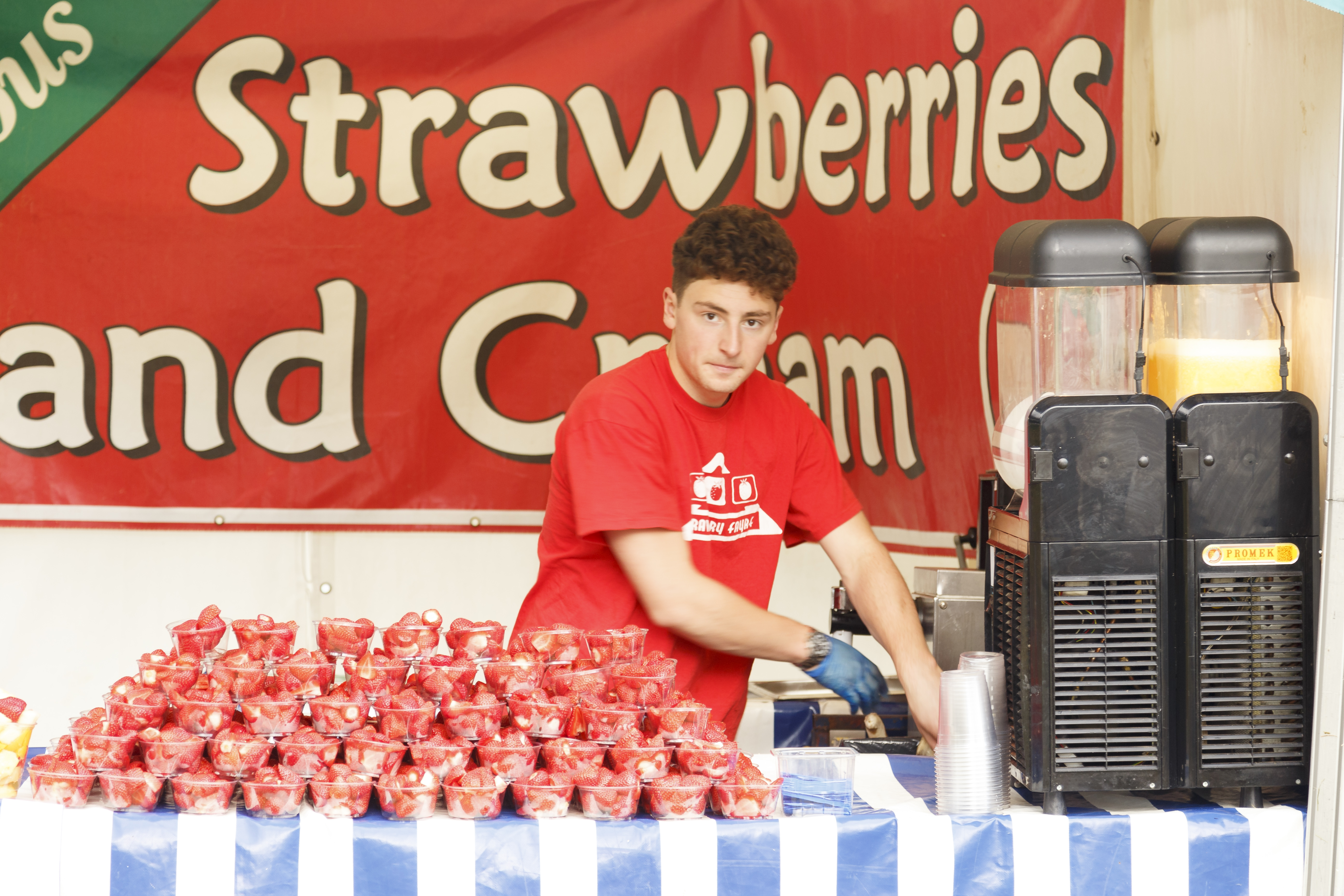 COUNTDOWN TO 12th SEP 2020