Food Zone
Applications are OPEN. 
We are full for cakes, biscuits, fudge and brownies. We will accept applications for bakery goods including savoury. 
Public Catering Concessions
Please note – Food Zone Applications are only for food/drink for visitors to take home and consume. Food/drink for consumption at the Show comes under Public Catering applications.
Our dedicated Food Zone includes local and/or artisan produce, producers and products. All pitches in the Food Zone area are outside They are
3m x 3m for £125
and traders must bring their own cover. Traders can book more than one pitch to increase the space.
For 2023 the cost of the space will include a Wi-Fi connection with enough data to process payments. Details of this can be found within the application. Exhibitors must not share their Wi-Fi code to ensure a decent connection.
Whilst many of our food exhibitors return to the show each year, we are always looking for new products and producers and encourage applications from exhibitors offering high quality food and drink with good provenance. We limit the number of traders selling the same produce in the Food Zone area.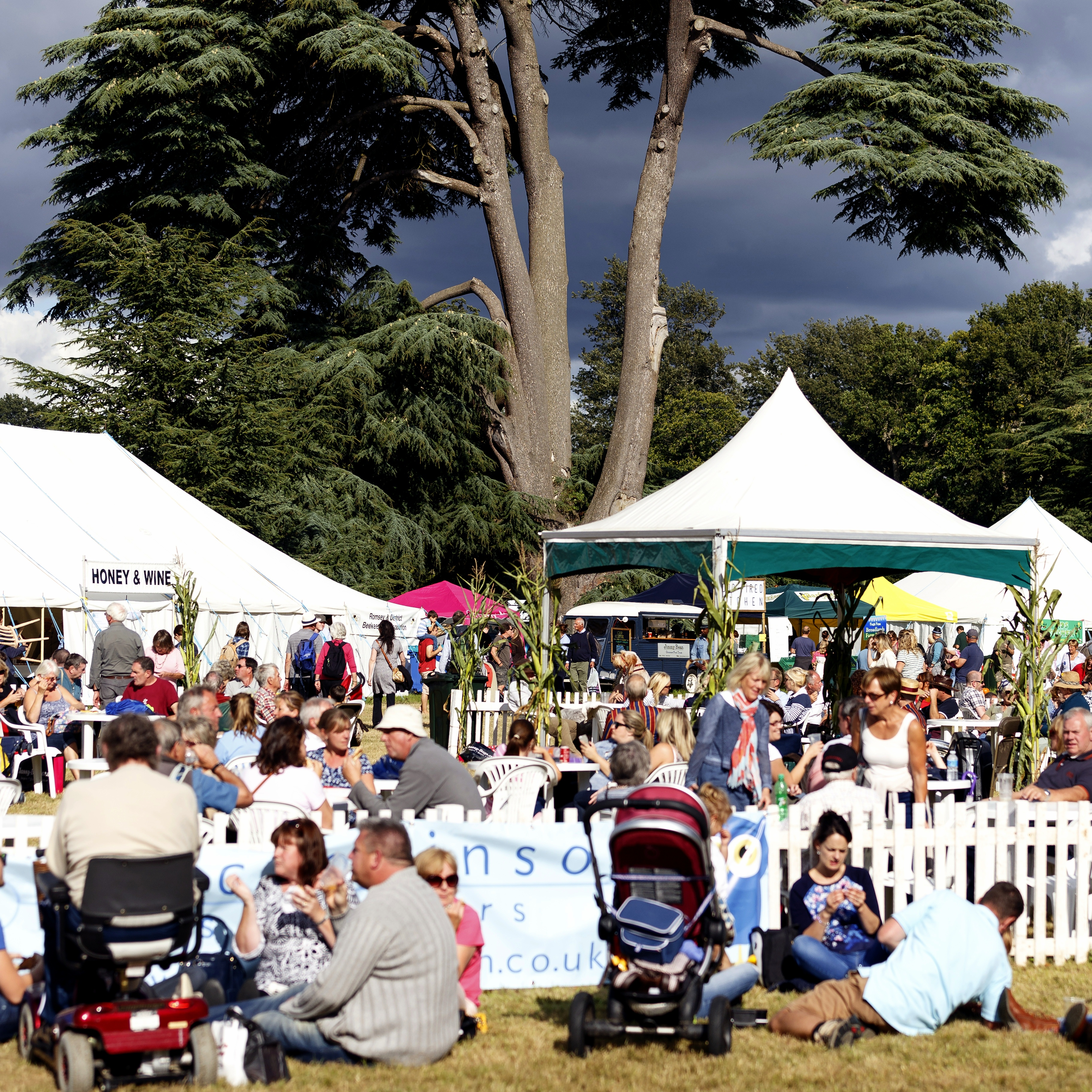 Closing Dates
Closing Date –

Friday 2nd September. Preference given to returning Exhibitors and other spaces allocated on a first come basis. 
Late Applications – Contact the Show Office
If you have any queries, please email
info@romseyshow.co.uk
or call the Show Office on 01794 517 521. Thank you.
A great show that puts us in direct contact with our customer base
Great demonstration theatre and featuring local chefs and producers
What a wonderful selection of local, lovingly produced food and drink – a foodies paradise
Kids Kitchen is great idea and so well supported by everyone
COUNTDOWN TO 9th SEP 2023