Countryside Information Area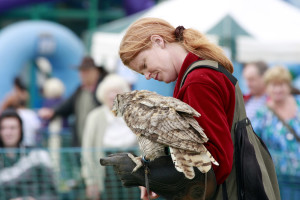 This is an area that we have seen grow and blossom in recent years, hosting a variety of organisations and individuals connected with the countryside; the Countryside Ring featuring such informative and entertaining displays as gun dogs, falconry, terrier racing and the ever-popular Family Dog Show; and a range of outside displays. 
The Space has expanded in 2023 to include local community charities.  
If you are an organisation or an individual, demonstrating a countryside craft/skill or promoting a countryside group or a local charity please email info@romseyshow.co.uk, we would love to hear from you. 
COUNTDOWN TO 9th SEP 2023