Buy Tickets – Save money & beat the queues on showday!
 ADVANCE TICKETS
2018 PRICES – will be confirmed as soon as possible
Adult (18 years and over):
Young Adult (12 – 17 years):
Family (2 Adults & 2 Young Adults):
Senior (65 years +): 
Children – 11 and under are FOC. No ticket is required for entry. Children 11 and under must be accompanied by an adult.
ADVANCE OUTLETS – to be confirmed for 2018
Andover – Newbury Building Society
Andover – The Lights
Bishops Waltham – Ian Judd & Partners
Chandlers Ford – Alexander Keen
Christchurch – Christchurch TIC
Fordingbridge – Fordingbridge TIC
Fordingbridge – Woolley & Wallis
Gosport – Gosport TIC
Hythe – Herald Publishing
Lymington – Lymington Caldwells
New Milton – Littlewoods Estate Agents
Petersfield – Petersfield TIC
Redbridge – The Echo Group
Ringwood – Ringwood Gateway
Romsey – Romsey TIC
Salisbury – Salisbury TIC
Stockbridge – Evans & Partridge
Wimborne – East Dorset TIC
Winchester – Newbury Building Society
ON THE DAY
Tickets can be purchased on show day from our cash cabins outside the Main Entrance.
DISABLED VISITORS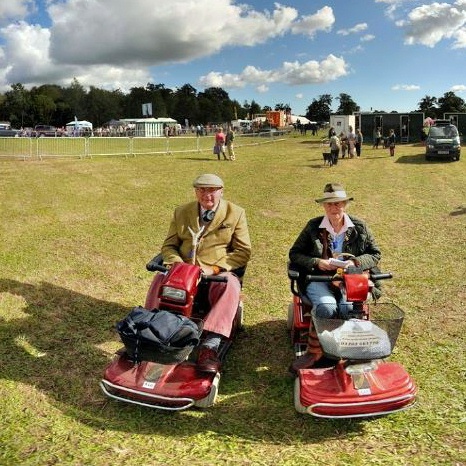 Disabled visitors to The Romsey Show are charged the full admission rate, subject to any further discounts available at the time of purchase. If a visitor needs a carer, ONE carer will be admitted free of charge at the gate (no ticket required).
This concession is only available with the supporting documentation of a Department of Work and Pension (DWP) Award Confirmation letter or a photocopy of your current blue badge.
If you would like to hire a mobility scooter please contact Poole Shop mobility on 01202 670450. It is essential that you book in advance and we recommend doing this by 31st August, as there is a high demand each year. During the Show, Poole Shop Mobility will be located inside the Main Entrance.
GROUP DISCOUNT
If you wish to purchase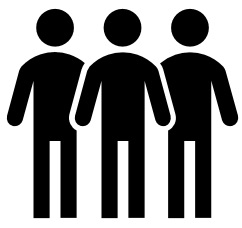 group tickets for 20 or more people, please contact the Show Office on info@romseyshow.co.uk or  01794 517 521. The show offers an additional 10-20% off for groups purchasing over 20 tickets in one transaction.
COUNTDOWN TO 9th SEPT 2017