Discounted advanced tickets will be available in 2017.
Advanced ticket prices will be confirmed shortly. Tickets will be available to purchase ONLINE & from advance OUTLETS.
Disabled visitors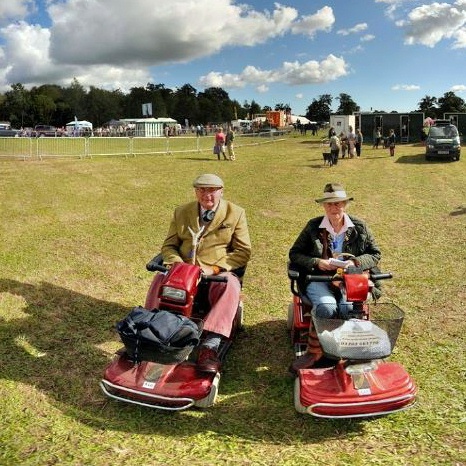 Disabled visitors are charged at the standard ticket rate. If a disabled visitor needs to be accompanied by a carer – one carer will be admitted free of charge (no ticket required) at the gate.
This concession is only available with the supporting documentation of a Dept. of Work and Pensions Award Confirmation letter or a photocopy of your current blue badge.
Hire of Mobility Scooters & Wheelchairs
Contact Wheels For Freedom (Poole) to book in advance of show day – 01202 670 450
PLEASE NOTE: The Romsey Show is held on a grass parkland site with a number of trees around. While there are some hard-surface roads into the car parks, there are none on the showground itself. The ground is well-draining but please come prepared for the weather and ground conditions. Follow our social media for updates closer to show day.
FREE PARKING. We also have a road train, providing transport from parking areas to the show gates if required.
A shuttle bus service also runs from Romsey Station for those who prefer to leave their cars at home – running from around 9:30am – 4pm on showday.
Dogs and the Romsey Show:
Romsey Show welcomes dogs to accompany their owners, but MUST be kept on short non-retractable leads at all times. Please note there are some areas where dogs are not permitted for health and safety reasons.
Dog friendly facilities are available throughout the showground. Please clear up after your dog.
We have a Dog Show in our Countryside Area. Enter on show day by the Countryside Ring! 
Remember – show day may be hot; under NO circumstances should animals be left in vehicles.
COUNTDOWN TO 9th SEPT 2017