The showground plan shown here is for 2016 – the 2017 plan will not be available until early September 2017.
We are very fortunate that the majority of our visitors do a complete circuit of the showground, at least once. We also try and encourage visitors to visit all areas of the showground by siting exhibitors in such a way as to encourage diversity, interest and help maximise opportunities and enjoyment.
Whilst we endeavour to meet each exhibitor's individual requests regarding siting, we do not guarantee to be able to meet such requests and so this Show Plan should be viewed as a guide only.
The Food Zone, Shopping, Rural Industries and Countryside marquees have pitches around the inside 'walls' only, none in the centre.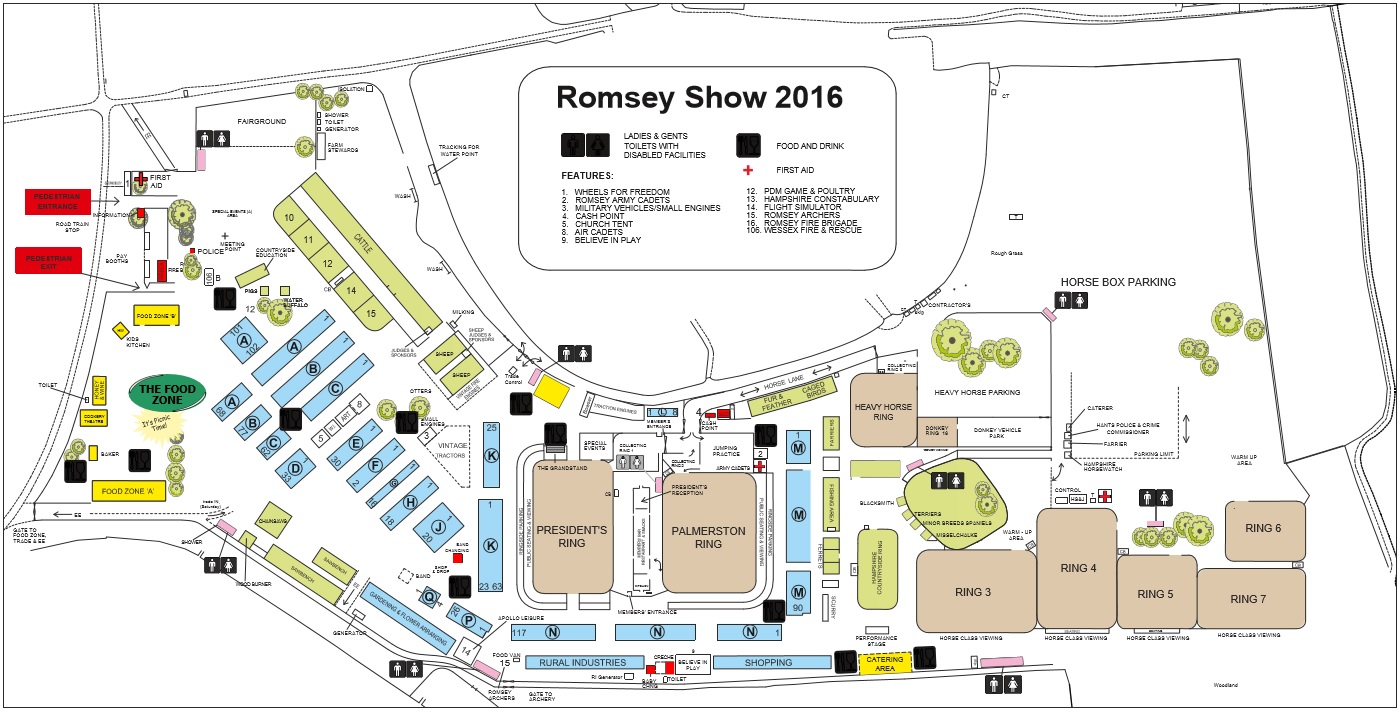 COUNTDOWN TO 9th SEPT 2017